BREAST CANCER CHARITY FABRIC
Breast Cancer Fabrics have been produced to help support
this charity. 100% Cotton material. Beautiful pinks that compliment each other. Why not make
something to give as a gift or to raffle to support your local Cancer Charity.
Make something like a quilt or wallhanging to celibrate the recovery of a friend or loved one, or just to
remember.
Awareness Ribbon Meanings
Purple Ribbon - Pancreatic Cancer, General Cancer
Teal Ribbon - Ovarian Cancer
Lavender Ribbon - Cancer awareness (all kinds)
Blue Ribbon - Colon Cancer
Pink Ribbon - Breast Cancer
Yellow Ribbon - Bone Cancer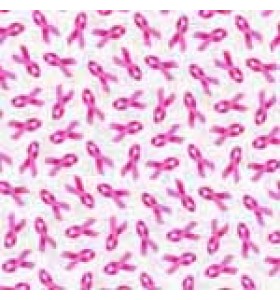 Showing 1 to 15 of 15 (1 Pages)