FAT EIGHTH PACKS
Fat Eight Packs in a variety of designs from leading manufacturers.
Fat Eighths measure half the size of a Fat Quarter, which means you can
have more variety of fabrics in a lesser size, for the projects that only need a
small amounts of fabric but you need a decent variety of them.
Fabric Packs make lovely gifts or just to add to
your fabric stash!
The Fat Eighth Bundles are perfect for Patchwork & Quilting.
All the packs are 100% good quality cotton fabric.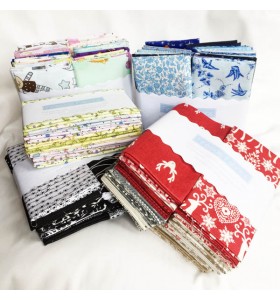 Showing 1 to 15 of 15 (1 Pages)