COTTON WADDING
Cotton Wadding
Cotton drapes and quilts beautifully. It is suitable for machine or hand quilting.
Quilts made with cotton wadding can be used throughout the year, because cotton does not hold heat so you will feel cooler
in the summer and warm in the winter. Cotton absorbs and traps air. This cushion of air will keep you warm on a cold winter night.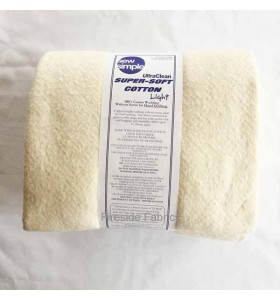 Showing 1 to 11 of 11 (1 Pages)