COTTON-POLYESTER WADDING
Cotton and Polyester blend
This wadding is really the best of both worlds. You have the benefits of cotton and the stability of polyester.
This wadding feels slightly thicker and normally comes in 80% cotton and 20% polyester. It's easy to hand or machine quilt
and it will keep you warm without the weight. For warm or cold days with this wadding you're covered.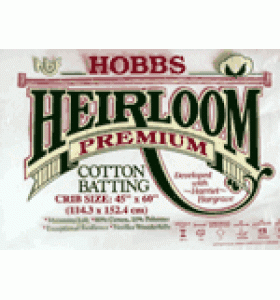 Showing 1 to 12 of 12 (1 Pages)