BAMBOO - COTTON WADDING
Cotton and Bamboo Blend
Cotton and Bamboo wadding is naturally anti bacterial. It is very soft wadding and is normally 50% bamboo and 50% cotton. It has a lighter feel to it because of the bamboo. This is a more eco friendly wadding which drapes beautifully.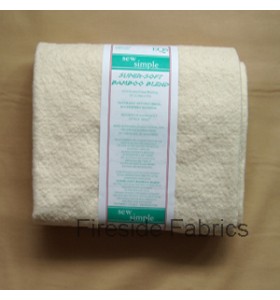 Showing 1 to 5 of 5 (1 Pages)